Chevy 4.8L, 5.3L or 6.0L Intake Manifold Assembly, Replaces GM OEM # 17113697

1999-2002 GM Full-Size Vehicles with the  4.8L, 5.3L or 6.0L  engines with the EGR Tube option.
GM OEM Intake Manifold part number 17113697
.
This part fits 85 GM vehicles with various  options, below is a overview of  the intake manifolds fitment.
Here is a link to specific Year/Make/Model with 8th digit Vin check.
GM has two designs of  fuel systems, returned or return-less.  The difference is in the fuel pressure regulator, either mounted on the fuel rail or on top of the fuel pump.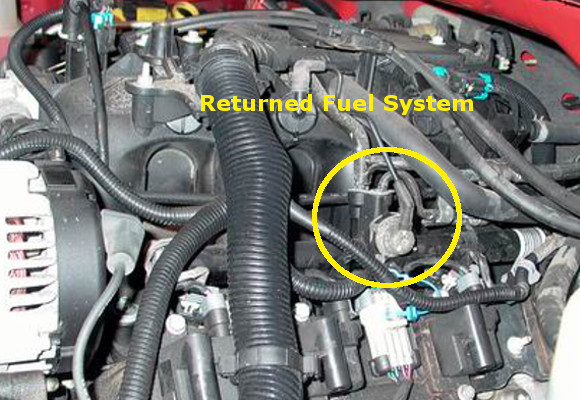 The most common fuel system is the returned style. If installing this intake manifold on a return-less system, there is no modification of the vacuum routing necessary.
Adding the vacuum source for the fuel pressure regulator can be done two ways.
You could add a tee fitting into the PCV hose.  Or on most models, there is a  un-used vacuum port on the passenger side of the intake.
APDTY.com is now offering the GM Intake Manifold 17113697  that has been modified to work with vehicles that have an EGR tube feature